Completely STOP Cell Phone Harassers Using Your Blackberry
Todays Date: December 15, 2018
(1888PressRelease) Stopping harassers, telemarketers, and your ex from calling your cell phone has always been a task. Police and cell phone carriers are limited to what they can do.
New York, NY We have all been in a situation where we encountered someone that wouldn't stop calling. Now with people being able to post their phone numbers on social networking sites such as Facebook, chances of this happening are even more likely. Police and cell phone carriers are constantly being given reports on cell phone harassment. Or what about those annoying telemarketers that keep calling with their "exclusive offers"? Now you have a chance to do something about it, without even changing your number!
If you have a Blackberry, you are in luck. BerryWAV, a reputable software company that is best known for their Berry Record application, has recently developed a new application called Efficient Call Blocker. This application allows Blackberry users to explicitly deny calls that come up on caller-id as private and unknown. The application also allows users to add numbers to a customized list that the Blackberry will also auto ignore.
The power really comes in behind this application when it is used with a ditch mail service such as YouMail. Once the telephone call is automatically ignored, the ditch mail service can be setup to make the harasser hear a voice mail message stating that your number is disconnected and no longer in service.
Efficient Call Blocker can be downloaded at:
http://software.crackberry.com/product.asp?id=54945&n=Efficient-Call-Blocker
http://www.berrywav.com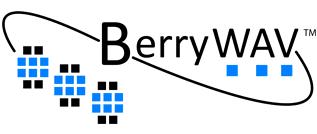 Source:
http://www.1888pressrelease.com/berrywav/efficient-call-blocker/completely-stop-cell-phone-harassers-using-your-blackberry-pr-195230.html